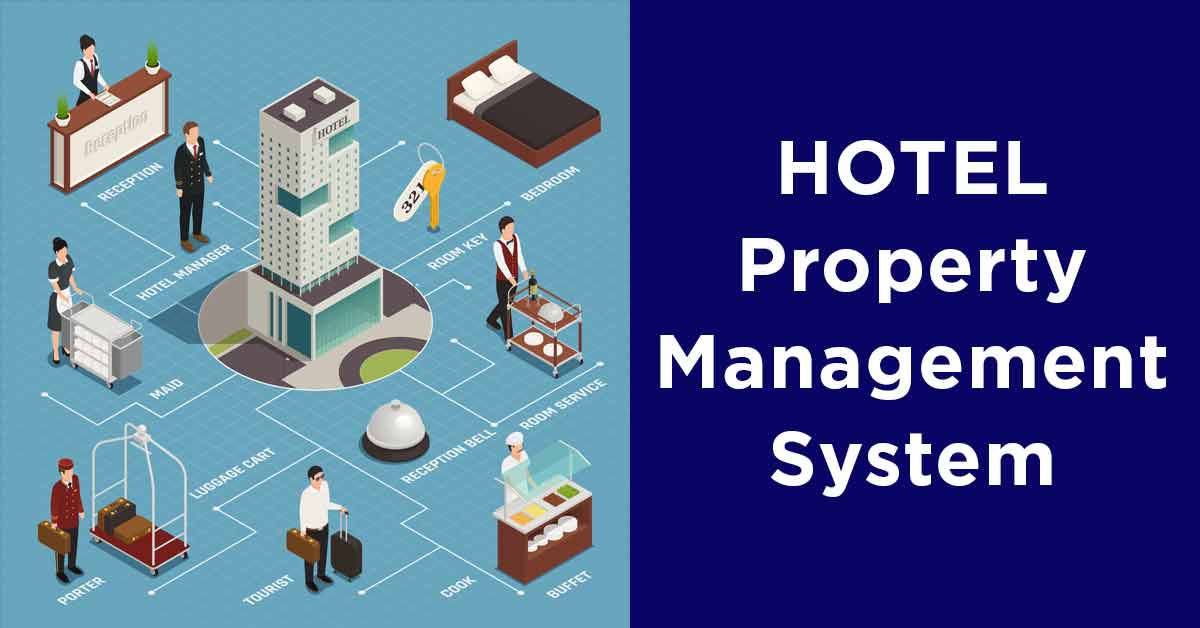 PMS System – Indispensable Management Tool for Hotel Industry Today
In order to survive the global competitive landscape, an aspect every hotel business has to consider is how to minimize complications in the operation process to enhance the performance of the hotel. To accommodate this, a software solution called Property Management System, or PMS in short, was created to help hotels automatically store, coordinate and share customer data, work procedures, duties and performance among departments. This is a comprehensive tool and can fulfil most hotel management objectives to successfully manage their hotel.
What is a Property Management System (PMS)
Property Management System (PMS) is defined as a platform automating a hotel's daily operations and administrative tasks, specifically, enabling hotels to control most front-office capabilities like reservations management, guest's check-in/out, room allocation, room rates and invoicing. This is a perfect solution to replace the old manual paperwork process which is time-consuming, excel spreadsheets heavy and contains a high risk of human error.
According to a Grant Thornton Research and Analysis, there are some key factors influencing the adoption of PMS in a hotel include:
Hotel size: the most significant factor determines whether hotel management software is used. Hotels with fewer than 20 rooms will be much less likely to have a PMS and may opt to manage their reservations manually. While the PMS adoption will be close to 100% in the larger hotels (>100 rooms).
Hotel Link offers a Front Desk Solution to facilitate a seamless and effective operation process with a user-friendly interface, which is better suited for small hotels (20 rooms or fewer).
Ownership: hotel groups are more likely to have a PMS installed across sites and franchise chains. There may be more than one PMS supplier that a hotel group has for their business. Independent hotels which can often be family-run establishments are less likely to have adopted this technology.

Star rating: PMS adoption is higher in the 3 star and above categories. The 4 and 5 star hotels with a breadth of facilities such as restaurants, spas, conference rooms are more likely to increase their need for management software.

Occupancy: the occupancy rates of hotels will impact whether a PMS is adopted – lower occupancy hotels (<30%) and seasonal hotels, for example, will be less likely to have invested in a PMS.
Main Functionalities of a PMS
There are many PMS providers in the market, which offer PMS products by hotel design and according to the size and type of the property. A property management system will have two mandatory automated modules that are reservation system and front-desk operation. Other essential modules generally include customer data management, revenue management, report, and analytics. And big hotels or resorts certainly need point-of-sale (POS) services and back-office modules.
Reservations
A hotel reservation system holds all inventory data and dates, sending this information to the front desk module. The reservation system must be integrated with the website booking engine and other distribution channels.
Key functions of the reservation module include:
Room bookings: It checks room availability and status, shows free rooms across different channels and the website booking engine.

Reservation emails: The module sends confirmations to guests after they complete the booking. In some PMSs, this function is a part of the front-desk operations module.

Activities booking: Some software allows guests to book not only accommodation but also activities with this system.
Front-Desk Operations
A front-desk module allows a view and facility to update all reservations status, check guests in and out and process payments as fast as possible.
Room Management is a core function provided in this module. It allows the staff to manage hotel rooms status and also shows the rooms under maintenance schedule, rooms in long term stayovers, housekeeping status and add information on rates, etc.
Reports and Analytics
A PMS can serve as a business intelligence tool, collecting relevant data and providing hoteliers with various types of automated reports such as night audit reports, room and tax reports, shift audit reports, departure/arrival reports, housekeeping reports, or other ongoing reporting. The module facilitates keeping track of revenue, reservations, and inventory, and gives valuable insights into hotel performance through daily reports, occupancy rate, ADR, and RevPAR.
Customer Data Managements
It is important for hoteliers to store all guest data to build a relationship with current and past customers during and after check-out. This module must integrate with the front desk and reservation system to derive all guest information from these sources. If a hotel already has its own CRM system, the PMS should integrate with it.
This module is useful for marketing activities when it helps to measure guest experience throughout the stay period and after-stay service. The database stored in this module contributes to personalizing the guest experience with membership and loyalty programs, which are especially important for hotel chains and resorts.
Revenue Management
The revenue management module enables dynamic pricing. Using algorithms, this module helps hotels price the rooms based on historical data about past reservations. It improves pricing strategies, helps increase the total revenue of rooms using forecasting to optimize occupancy, deciding whether to raise or lower inventory prices.
Point of Sales
The point of sale accepts transactions other than accommodation such as
Spa, gyms, and activities

Food and beverage services (restaurants, cafes, breakfasts)

In-room services, mini-bar items, TV, or Wi-Fi.
Each point of sale is equipped with stand-alone automated support for billings.
Back-office management
This module helps streamline, improve visibility, and optimize back-office and administrative hotel operations. The module may include these functionalities:
Human resources management, including shift management.

Reviews management

Event management and catering

Conference room, spa, and gym management

Assets management

Inventory analysis

Consumption costs and hotel spending analysis

Sales and management of promotional campaigns
PMS Types for Hotel's Choice
On-premise
This is the traditional solution for PMS, typically installed on hotel computer and accessed via desktop. Application hosted and data stored on a server located at the property.
With on-premise PMS, hotels have to more significantly invest in hardware including data servers and computers than the web-native cloud solution. Updates and maintenance jobs also require to be paid for and are the responsibility of the property owner.
Hybrid cloud
This is the hybrid between the on-premise and cloud-based solutions. The system can be hosted locally or remotely from the PMS providers' server at the data centre. It has a web front-end for access via the browser on a computer, tablet, and mobile, which is the characteristic of the cloud-based solution. However, the hybrid cloud system still has some elements which have to be accessed from desktops.
Web-native cloud
This is designed purely as a web-based solution, also called a cloud-based solution – optimized for tablet and mobile use. The system must be accessed and operated via the internet browser. It can either be hosted via a Private cloud – PMS providers' servers at the data centre or public cloud.
With a web-native cloud solution, the hoteliers do not need to worry about maintenance and upgrades because that is the responsibility of the PMS vendor. The updates are free, automatic and faster than the on-premise solution.
So, after reading the article, you have some basic understandings about Hotel PMS solutions, a very essential system for the hotel industry. Going with the flow of technological innovation, Hotel PMS develops both interface and technical terms to be most easily used and achieve the best operational efficiency. Hotel Link expects that you can choose the best PMS solution for your property and contact us for further consultation.
TALK TO US TODAY
Relative Posts
Identifying target customers, analyzing competitors, selling rooms online - these three things are important elements…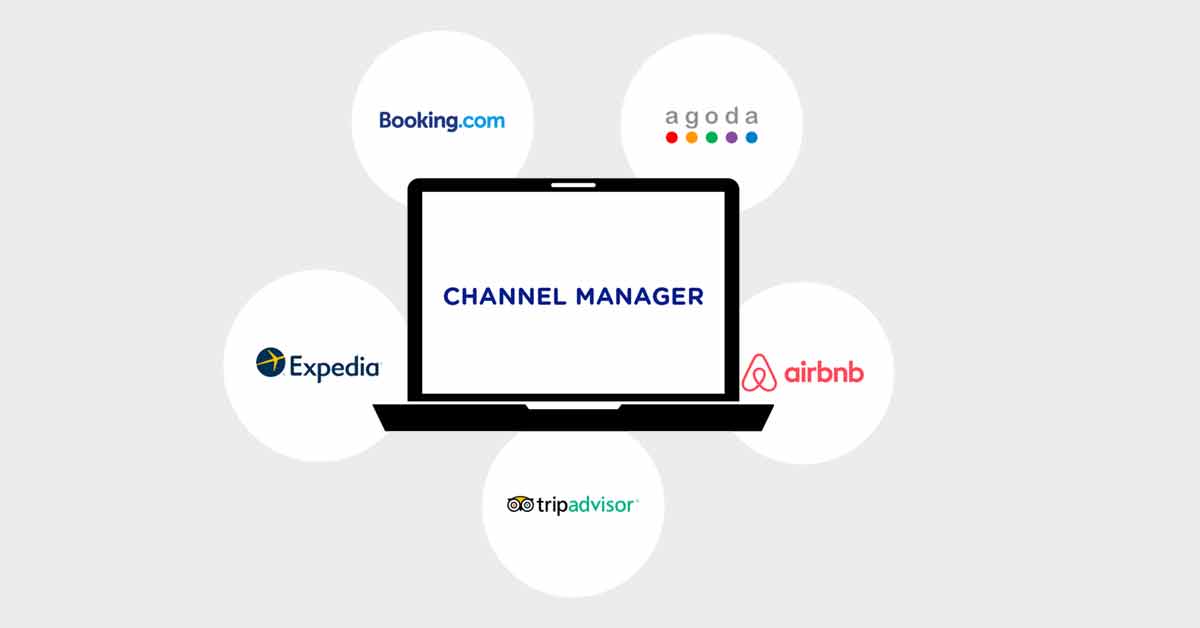 Online hotel bookings really started to develop in the early 2000s. It became very popular…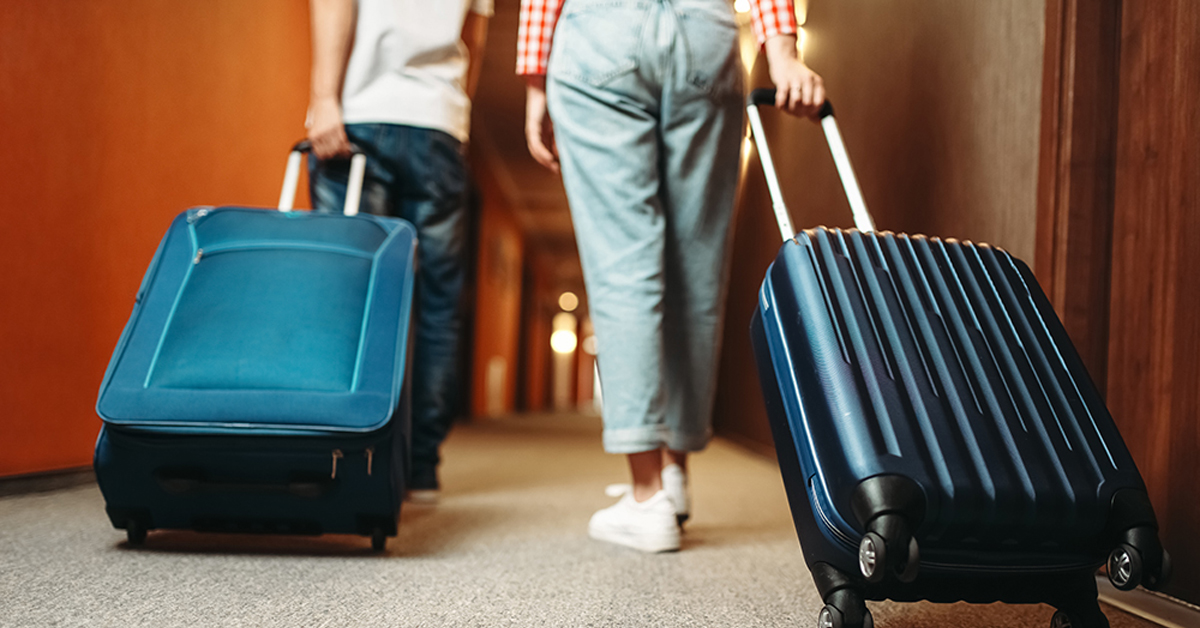 Training staff, planning a marketing and PR strategy and applying technology in operational management are…