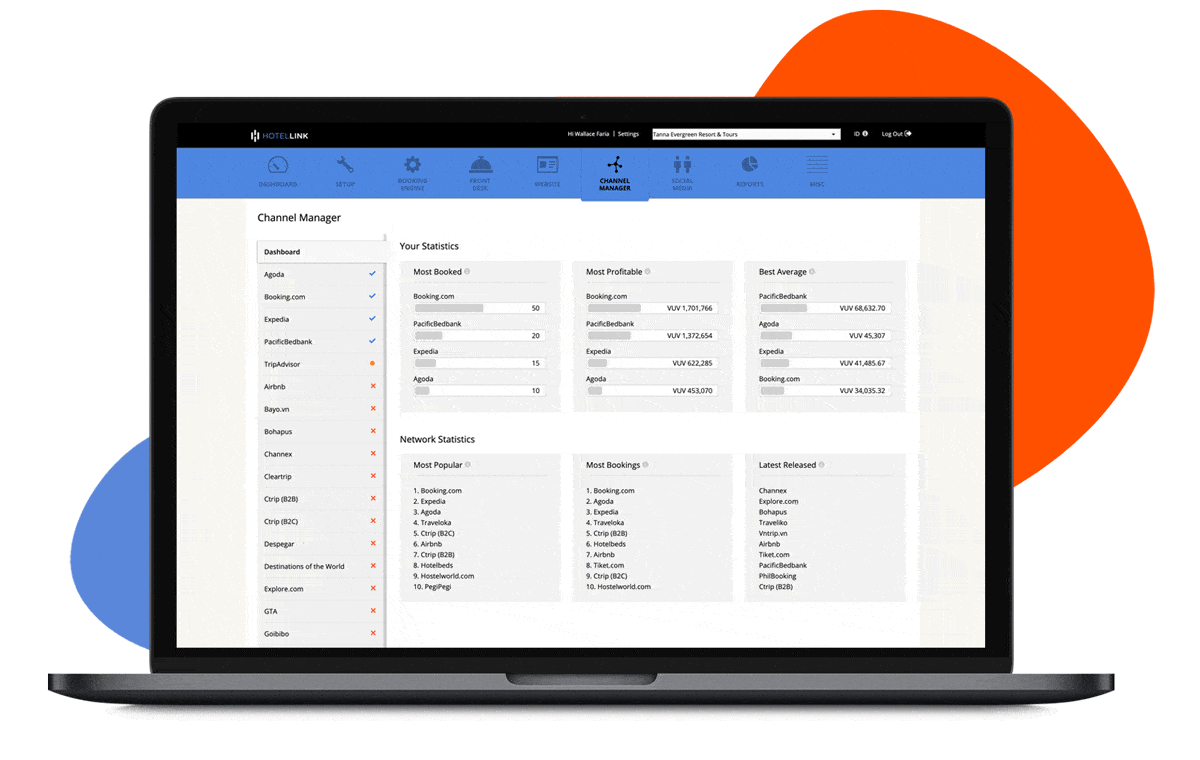 A Single Dashboard
Customizable For Your Brand
A white label interface/dashboard with your branding. Reinforce the value you are delivering to clients with a dashboard with your own logo.
Centralised Control
Single login access to all properties and ability to manage user access and access levels across all properties (we also have a back-up data log to see who accessed what and when).
Modular Solutions
With our modular approach, you only use and pay for the solutions your property really needs.

Booking Engine
Improve the effectiveness of your web presence with our easy-to-use booking engine. It is incredibly powerful, allowing you handle multiple rooms bookings, upsell services and much more.

Front Desk
A selection of modern front desk solutions is available to help you organise your daily operations at your accommodation. Control and reach out to all your guests in a myriad of ways.

Custom Websites
Hotel Link builds beautiful custom designed websites to meet the most demanding client requirements. Safe, secure and always optimised to deliver the best results.

Smart Rates
Take the savvy approach and use Smart Rate to check rate disparity on the range of online distribution channels before pricing. Optimise sales by offering best price against your competitors.
Payment Gateway
Your own branded PCI compliant payment gateway offering very competitive rates.
Multi-lingual
All solutions and template websites are available in more than 10 languages.
Reporting Module
Numerous management reports. Group-wide as well as property-level reports.
Guest Data
Access to a shared guest profile database helps to build brand loyalty.
A loyalty Platform
A loyalty program where only members can access special rates which you set just for them.
Global Support
We work very closely with our partners and we can provide local support.

Krissy Apit, Hotel Group Manager – Bohol / Philippines