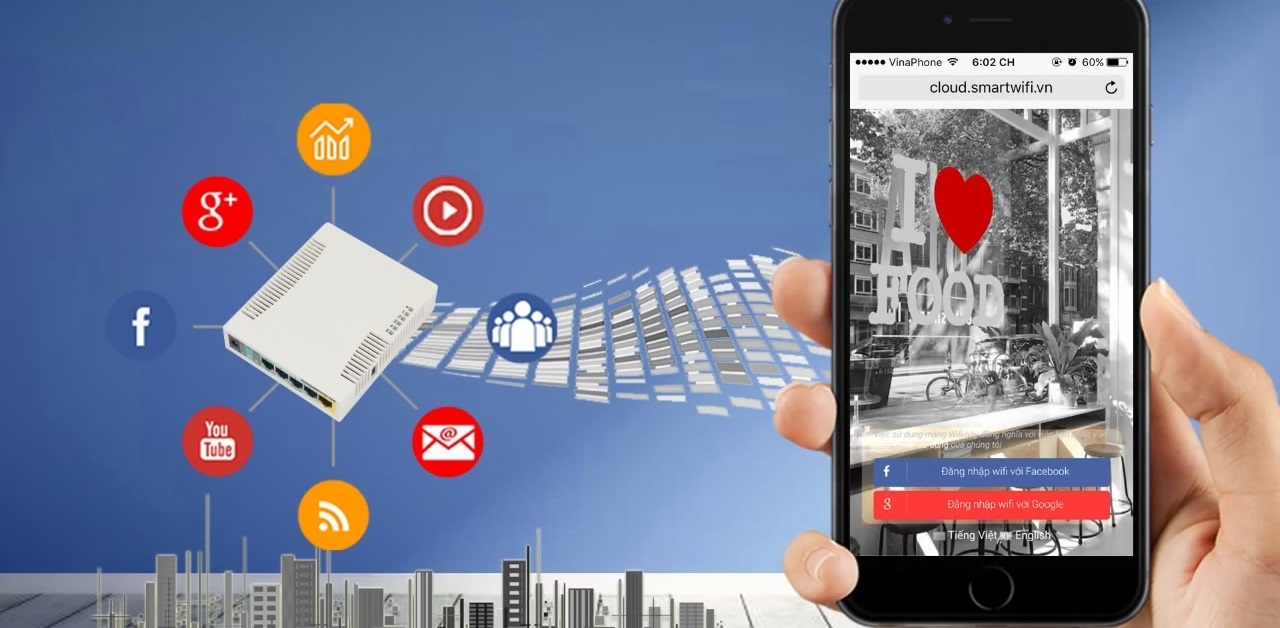 Hotel wifi marketing – Smart tool to engage your guests
Wifi Marketing can be used to powerfully communicate with potential customers. Using Wifi Marketing as an advertising tool helps your hotel business to access additional revenue. In this article, Hotel Link will help you better understand the use of Wifi Marketing to help promote your business.
What is Wifi Marketing?
First, we need to understand what Wifi marketing is and how this tool works to contribute to building your brand awareness and recognition.
The definition of Wifi Marketing
Wifi Marketing uses pop-up advertisements of products and services seen by users when they use a provider's free wifi facility to access the Internet. This marketing method is commonly applied in shopping malls, airports and retail stores like coffee shops, restaurants, etc.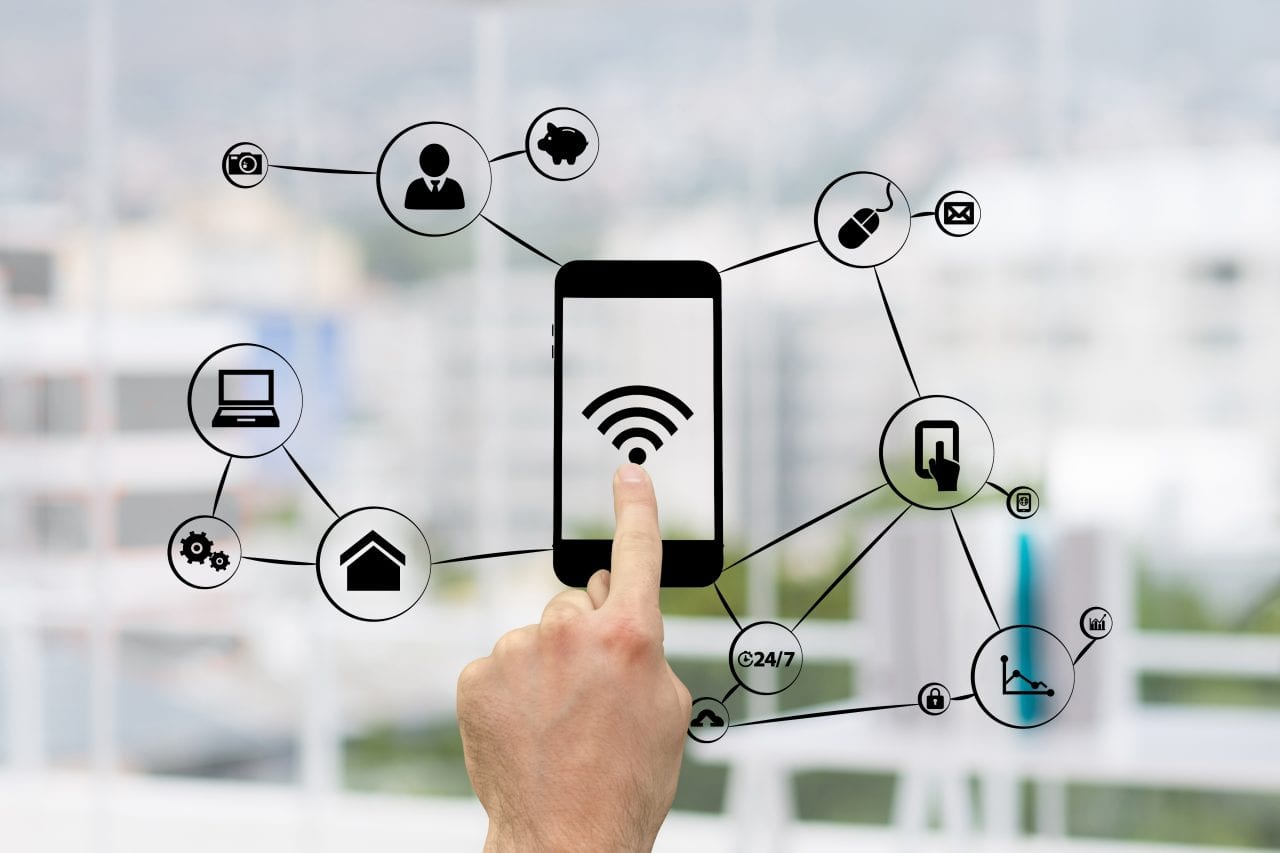 Customers access the internet in different ways by filling in some data such as name, email addresses, phone on the landing page, or through their social media accounts or completing a survey as requested by the brand. Through this, you can collect a great amount of information which is helpful for future marketing jobs.
Ways to use Wifi Marketing for your hotel business
Wifi marketing is an inexpensive branding method and delivers many data benefits, hotels can apply wifi marketing with some great options which include:
Splash page: The splash page includes all the information of your branding, content, logo. In order to access the Internet, the user must go through the page and may end with the action of visiting the hotel website. Some tips to build an effective splash page.
Providing their information: The users must fill in the required information such as name, email addresses, phone (plus any data that hotels want to collect) to use the hotel wifi.
Social media marketing: you also can get more detailed information about travelers when they login to the wifi by using social media accounts like Facebook including the contact information.
Watching a video: if your hotel has any video advertising and you want to share it with guests, you can apply this to make all users watch the video from start to end before accessing the Internet.
Wifi Marketing has been applied widely in businesses
In the trend of modernization, Wifi Marketing is more popular.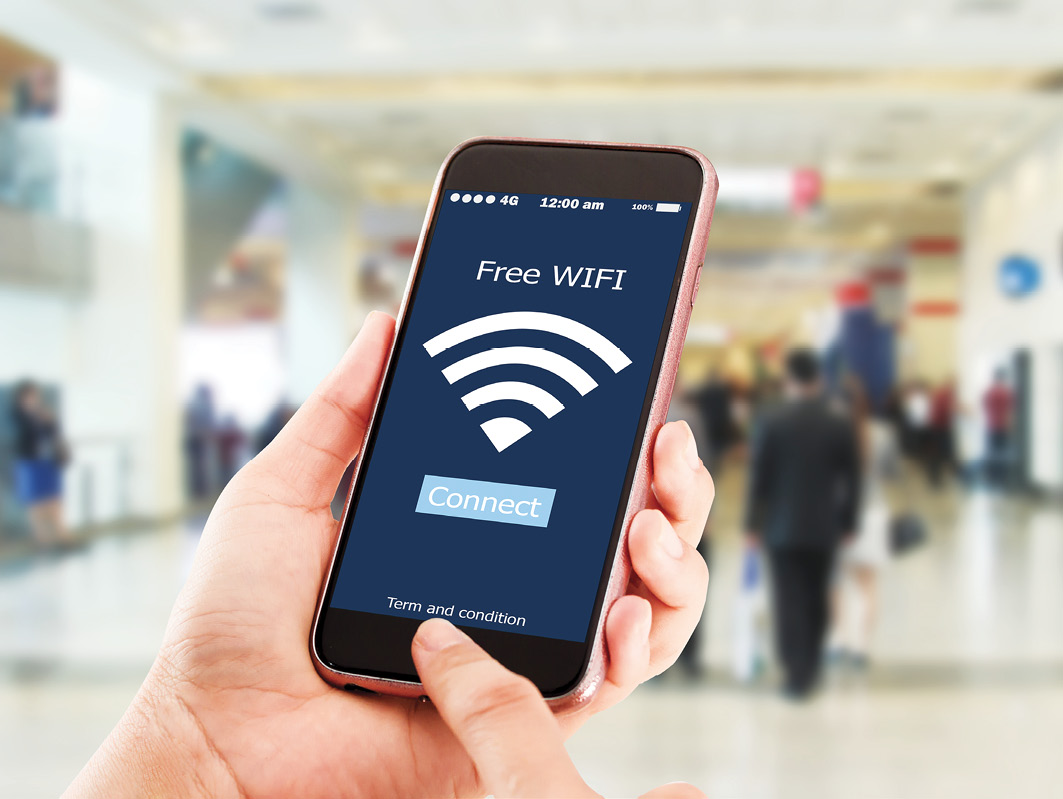 Thus, many hotel owners have applied it to their own hotel businesses. They widely open the form of wifi marketing in public places such as airports, train stations, shopping malls…
The benefits of Wifi Marketing for hotels
Free wireless internet use is now a must-have component included in your offerings to bring your customers a great service experience. For hoteliers, it unlocks many opportunities to make guests interact with the brand and increase their feeling of loyalty.
Here are the specific benefits of Wifi Marketing for hotels.
Capture guest data without privacy violation
As a step to access the free wireless Internet, the guests need to fill in some necessary information so they are totally aware of this action. The hotels can capture the data in a transparent way.
Gain guest insights, engagement and conversion
The Wifi system can track important behavioral data and analytics which helps hotels get more understanding about customers. Based on the gathered information, hotels can deploy customer care programs with appropriate customer orientation and better engage with them.
Besides, wifi marketing also gives you a chance to upsell new services or approach potential customers without lots of effort. In particular, by applying it in some hotel areas like restaurants, conference rooms or halls, you can reach potential guests who are not currently staying at your hotel.
Convey messages quickly
Ads that appear as soon as customers access the internet connection page will include general and concise information about the hotel's services, which customers can grasp quickly.
In addition, when there are promotions, new services or special offers, customers can easily grasp when they see this information prominently displayed on the splash page.
Create professionalism in the way of service
Applying this method helps create professionalism in a hotel's service, instead of having to enter a password to use wifi, customers will be directed to a unique login page associated with the hotel brand. It creates a beautiful impression on guests and increases brand identity.
Keep the internet connectivity stable
The wifi marketing devices will limit the time amount that users are connected, so to be able to reconnect they need to interact with the advertising interface many more times. It works to increase the frequency of user's interaction with the brand, thereby enhancing brand recognition.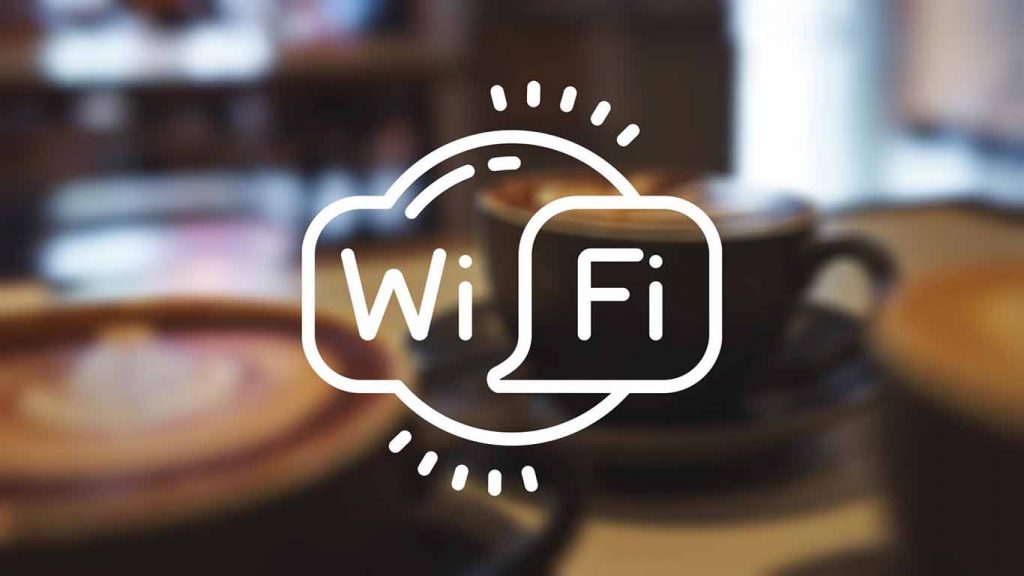 Keep the wifi connection stable
Drive more revenue for hotels
This is not only a service advertising tool for hotels, the owner can cooperate with 3rd parties to make money from this advertising channel.
Conclusion
Wifi Marketing application for hotels is an advertising method that brings professionalism in service, helping the owner keep a good competitive advantage in the market.
It is a natural advertising channel that avoids disturbing users with common impulsive online ads. Without costing too much, hotels still can benefit a lot from invaluable data and promote the hotel's brand effectively.
However, a small shortage is that some guests are not comfortable with the practice of filling forms or taking a survey to get free Internet access, so the companies and hotels should think carefully about which method is the best option to apply for their business.
Hotel Link provides digital tools to maximize business effectiveness for accommodation providers. Contact us for a free consultation.
Relative Posts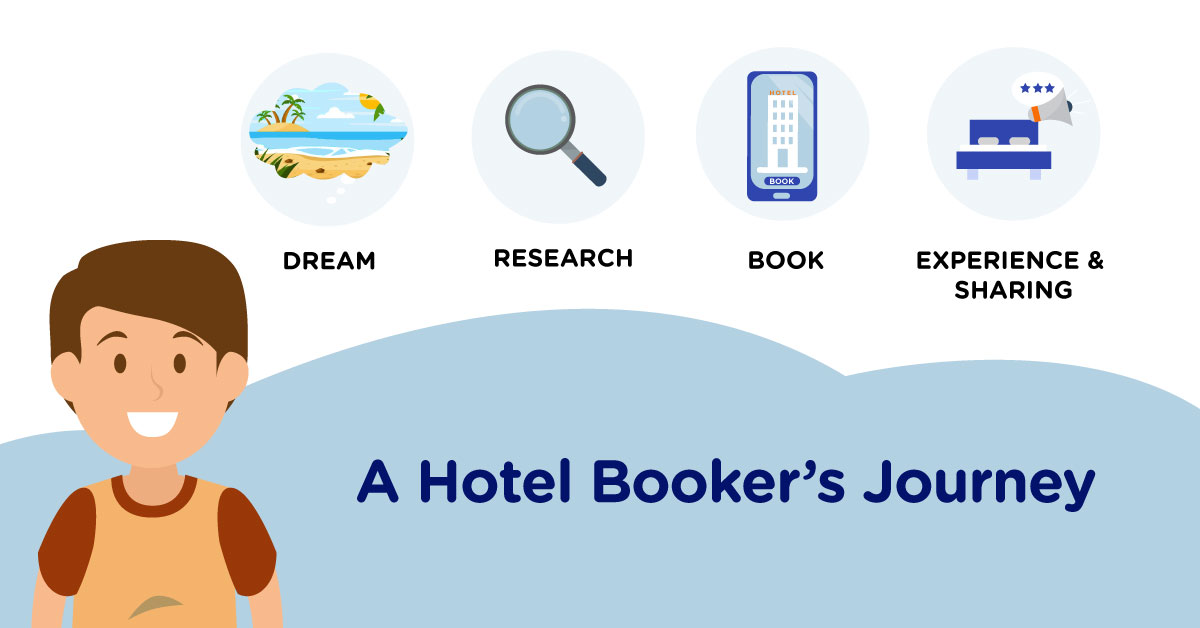 The customer journey of a normal traveler will go through 4 stages including Dream, Research,…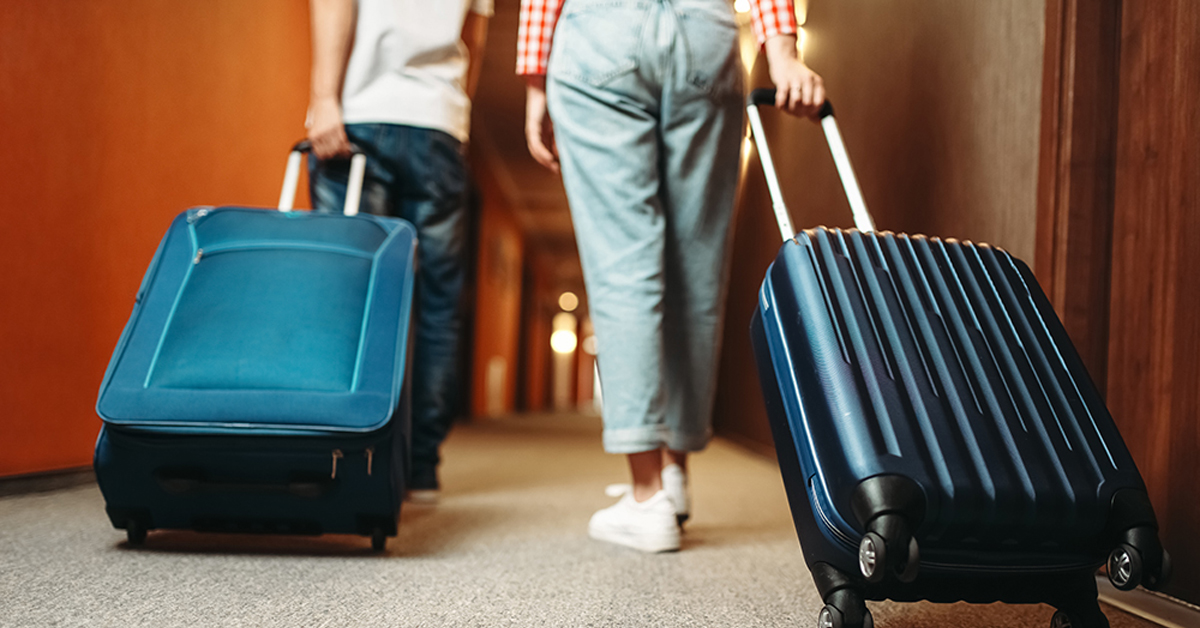 Training staff, planning a marketing and PR strategy and applying technology in operational management are…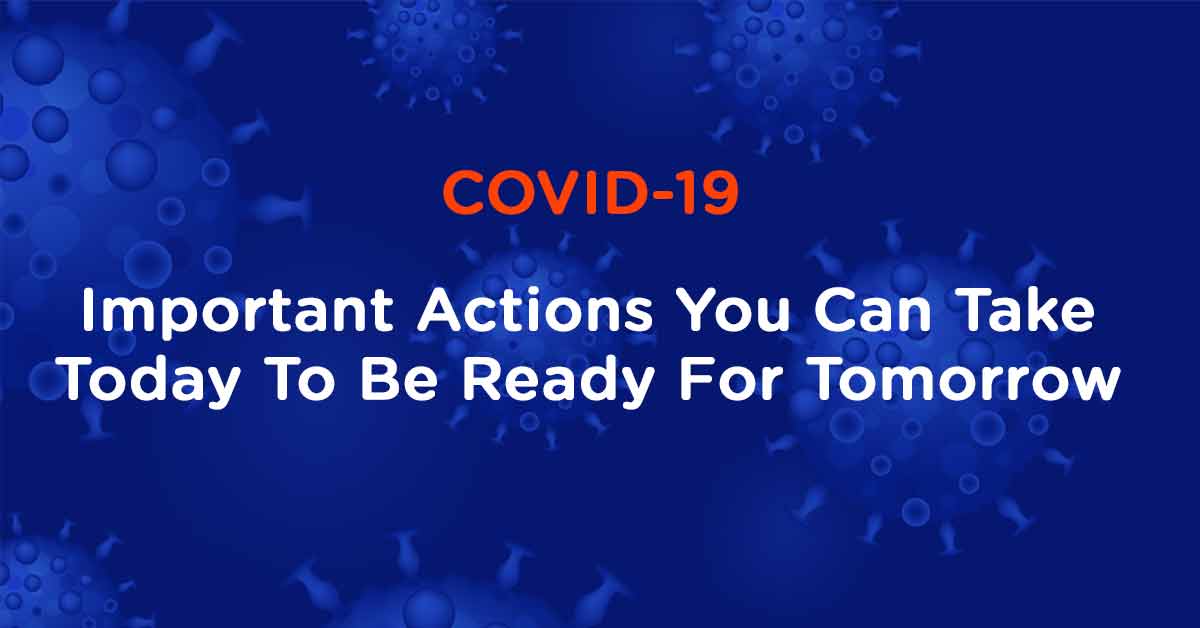 We have collected the learning across the globe about an action plan to minimize the…