Booking Engine
Take Full Control
Of Your Bookings
Improve the effectiveness of your web presence with our easy-to-use booking engine. It has an intuitive user-friendly interface and is also incredibly powerful, allowing you to create specials, handle multiple rooms bookings, upsell services and much more.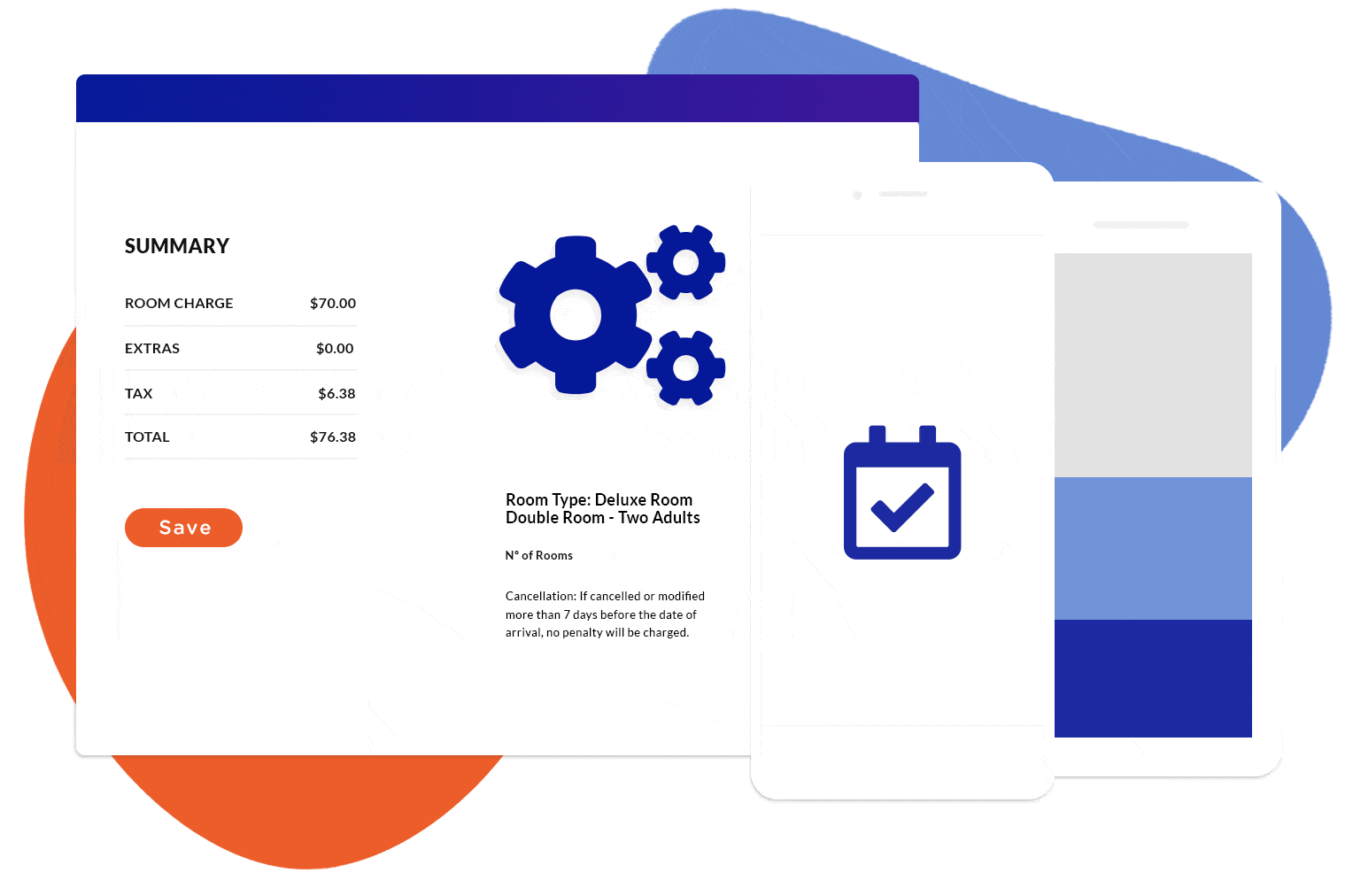 Go Direct Booking Engine
Our Booking Engine provides everything for your accommodation to optimize occupancy and
revenue levels. Take full control of the setting. Manage yield effectively and maximize profits.
Turn your website into your most profitable channel

Turn your website visitors into bookers with Hotel Link Booking Engine. Hotel Link helps you to drive more direct bookings to your hotel website so you can own the guest and pay no commission. Start today!

Provide a friendly booking experience to your guests

Be instantly bookable through your hotel website with our Booking Engine solution and meet your guest expectations. Don't miss the opportunity to provide a seamless booking experience both on mobile and desktop.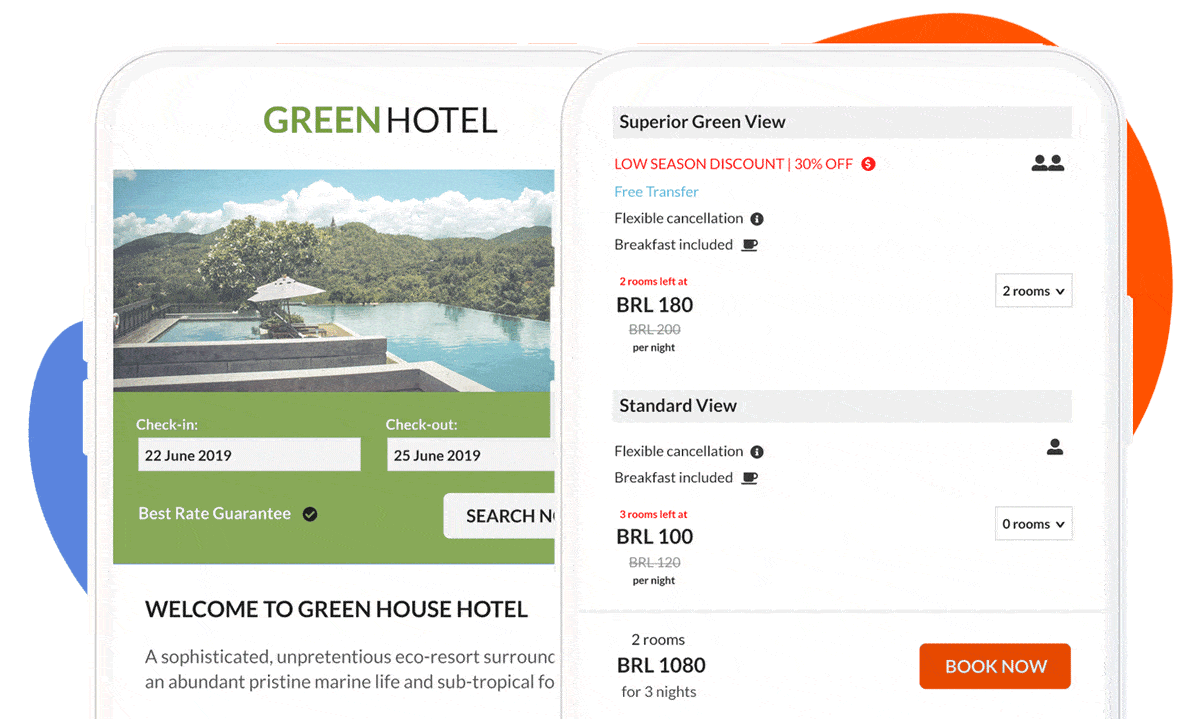 Simplicity Always Wins
Travelers expect to be able to check live availability and then book instantly, whether via a laptop or a smartphone.
If you don't have a booking widget, or you have one which is not mobile-friendly, then you will lose bookings to both competitors and OTAs.

How It Works
Powerful, Flexible and
Easy to Manage

Multiple Room Booking
Our Booking Engine allows travelers to book more than one type of room in a booking. Just through 2 simple steps, the travelers can make a reservation for their whole group conveniently.

Unlimited Room Types & Rate Plans
Through Booking Engine, the hotel can create a range of room types and appropriate rate plan for each type easily.

Occupancy Based Pricing (OBP)
Tailored rates for rooms. With Occupancy Based Pricing, you can set rates depending on the number of people staying in the room. More flexibility to sell your rooms and boost revenue.

Discounts, Special Offer and Promo Codes
Our Booking Engine allows hotel to set up promo code, discounts and special offers to attract more online guests booking directly though the hotel's website. Thus, the online revenue will increase.
We Love to Get You Connected
OTAs Integrations

We can connect your rooms to the most important Online Travel Agencies in the world. You will be able to manage your rooms in one central location, in real time. We have one of the most advanced channel managers in the market.

Payment Gateways

Payment Gateways have never been so convenient. They allow you to process credit cards or direct payments. Hotel Link is already connected to many payment gateways, and we are able to connect to new ones very quickly in most markets.

PMS Connections

Hotel Link provides a seamless integration with some of the most popular Property Management Systems (PMS) on the market. You can use your PMS to manage your overall operations, and benefit from online bookings via Hotel Link.

Sell Any Kind of Room

Our system is designed to create and sell any type of room configuration. Bungalows, chalets, apartments, dorms... they all fit into our system.

Channel Managers

Our robust Channel Manager connects with most of the major OTAs. However, we do understand that a different channel manager may work best for your hotel, so we are able to connect to third party companies.

SMS Booking Notification

A free of charge service that gives you the option to have booking notifications sent to any mobile phone via SMS. This is especially helpful in remote destinations where internet access can be intermittent.
Ultra fast two steps
booking process
Everything the traveller needs to make a final "buy" decision is right there
where the book button is.
The result: much better conversions than booking calendar displays and
other booking interfaces where travellers need to search in multiple
locations to make a final decision.
Get a demo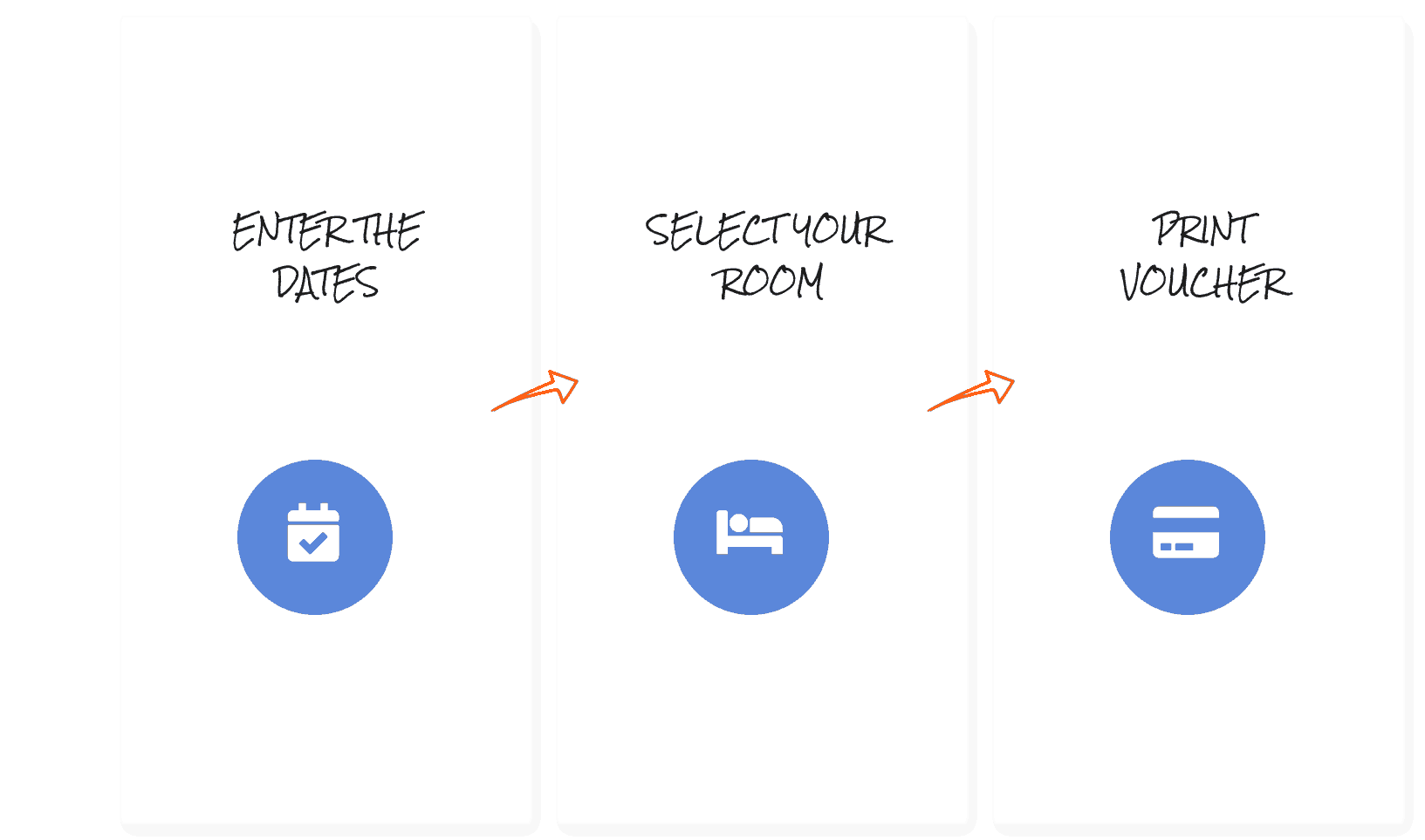 Your Rooms Everywhere
Global and Local Distribution
Connect to the world. Manage your online inventory distribution with our powerful channel manager and stay updated on how your preferred online travel agencies are helping you maximise brand exposure.
We will connect your property to the world's leading booking sites, providing a reliable and secure way to manage your online distribution.
See all integrations