Assuma o Controle
Das Suas Reservas
Melhore a eficácia da sua presença na web com nosso mecanismo de reservas. Ele possui uma interface intuitiva e fácil de usar. É também incrivelmente poderoso, permitindo criar promoções, gerenciar reservas de todos os canais, descontos e muito mais.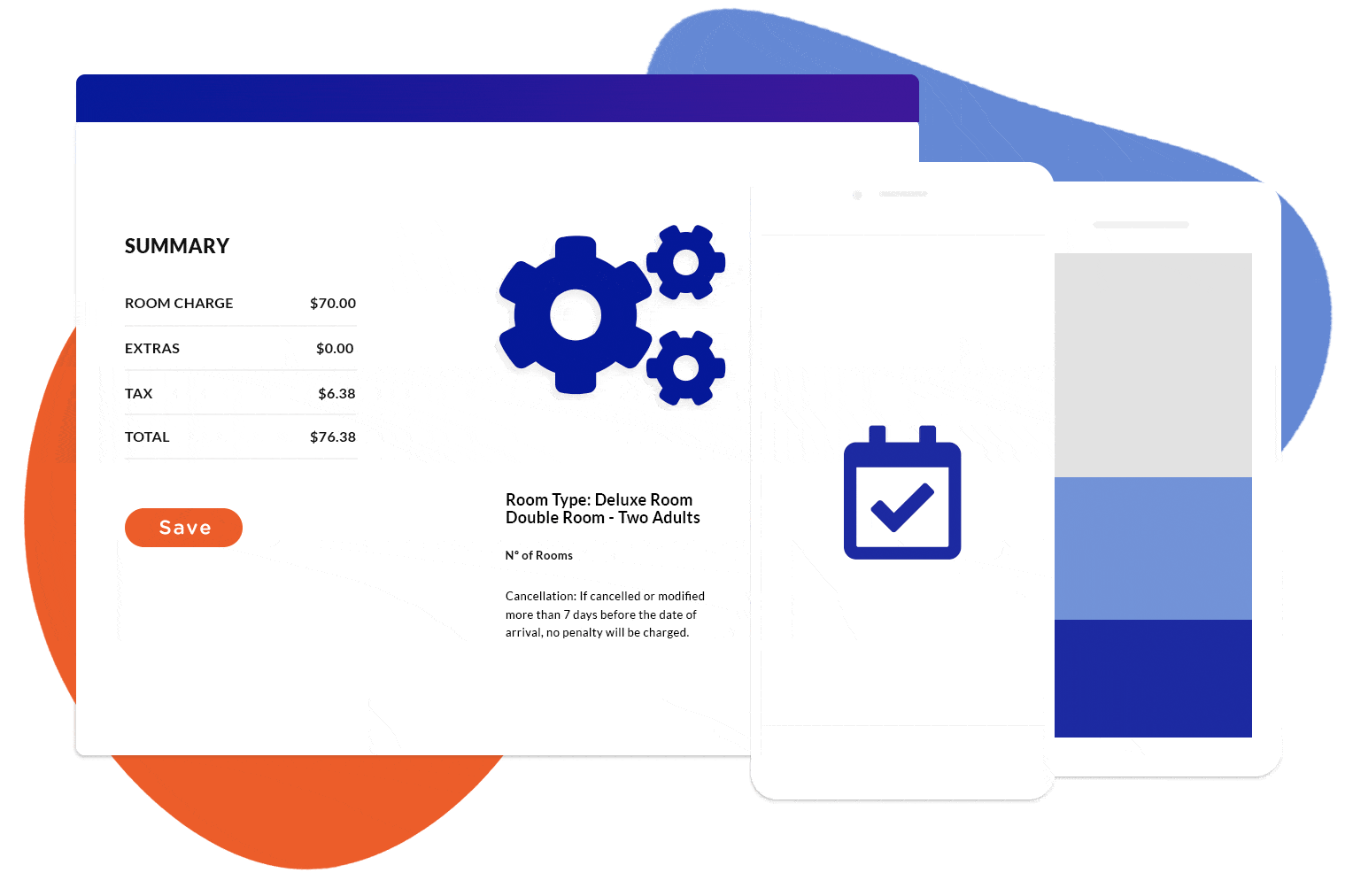 Nosso mecanismo de reservas fornece tudo para sua acomodação para otimizar os níveis de ocupação e receita. Assuma o controle total das configurações. O rendimento efetivo gerencia e maximiza os lucros.
Os viajantes esperam poder verificar a disponibilidade ao vivo e depois reservar instantaneamente, seja através de um laptop ou smartphone.
Se você não tiver um widget de reserva ou um que não seja compatível com dispositivos móveis, perderá reservas para concorrentes e OTAs.
Ultra fast two steps
booking process
Everything the traveller needs to make a final "buy" decision is right there where the book button is.
The result: much better conversions than booking calendar displays and other booking interfaces where travellers need to search in multiple locations to make a final decision.
Your Rooms Everywhere
Global and Local Distribution
Connect to the world. Manage your online inventory distribution with our powerful channel manager and stay updated on how your preferred online travel agencies are helping you maximise brand exposure.
We will connect your property to the world's leading booking sites, providing a reliable and secure way to manage your online distribution.